Oh my goodness I cannot believe that there are only 37 more days until I depart from L.A. to travel to New Zealand! We have been learning a lot about what we are going to do in New Zealand with the schools, but there is going to be two weeks when we are just playing :) Some of the activities I just have to do, even though they are going to be sooo scary, but so worth it!
Skydiving
Bungy Jumping
-look to the left!
Repelling by a waterfall
Other things are going to be so fun and not scary to visit, like walking through the botanical gardens of Christchurch, visiting Auckland, and eating all that amazing food!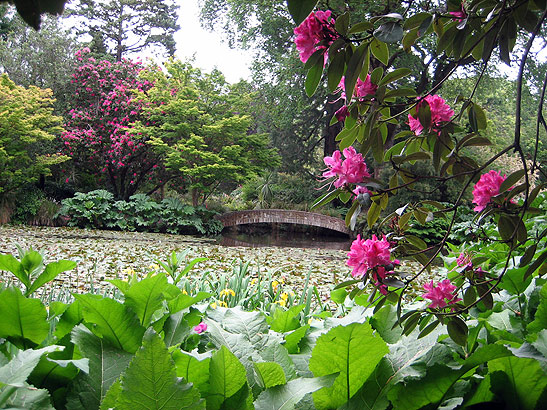 These are just a snapshot I found on Google of what the botanical gardens look like in Christchurch. I am sure they are going to be way prettier in real person. I am so excited to visit all the places we are going to:
Auckland (where we will be teaching in the schools)
1. Piha Beach-what could be better?!
2. Auckland Museum-I love history and museums show lots of history so I am sure I will love this
3. Sky Tower-one of the group of girls in our class told us that if you walk to very top of the tower and stand on the outer edge you will feel like you are going to be blown away!
4. Goat island-will we see goats there is my question?
5. Kelly Tarlton's-that will be interesting to see what is there
Queenstown (so much like England because many Dutch and English settled in New Zealand)
Hamilton and Rotorua
Northland
For every trip I take I will put up a post and show lots of pictures! I am so excited to begin this adventure!!